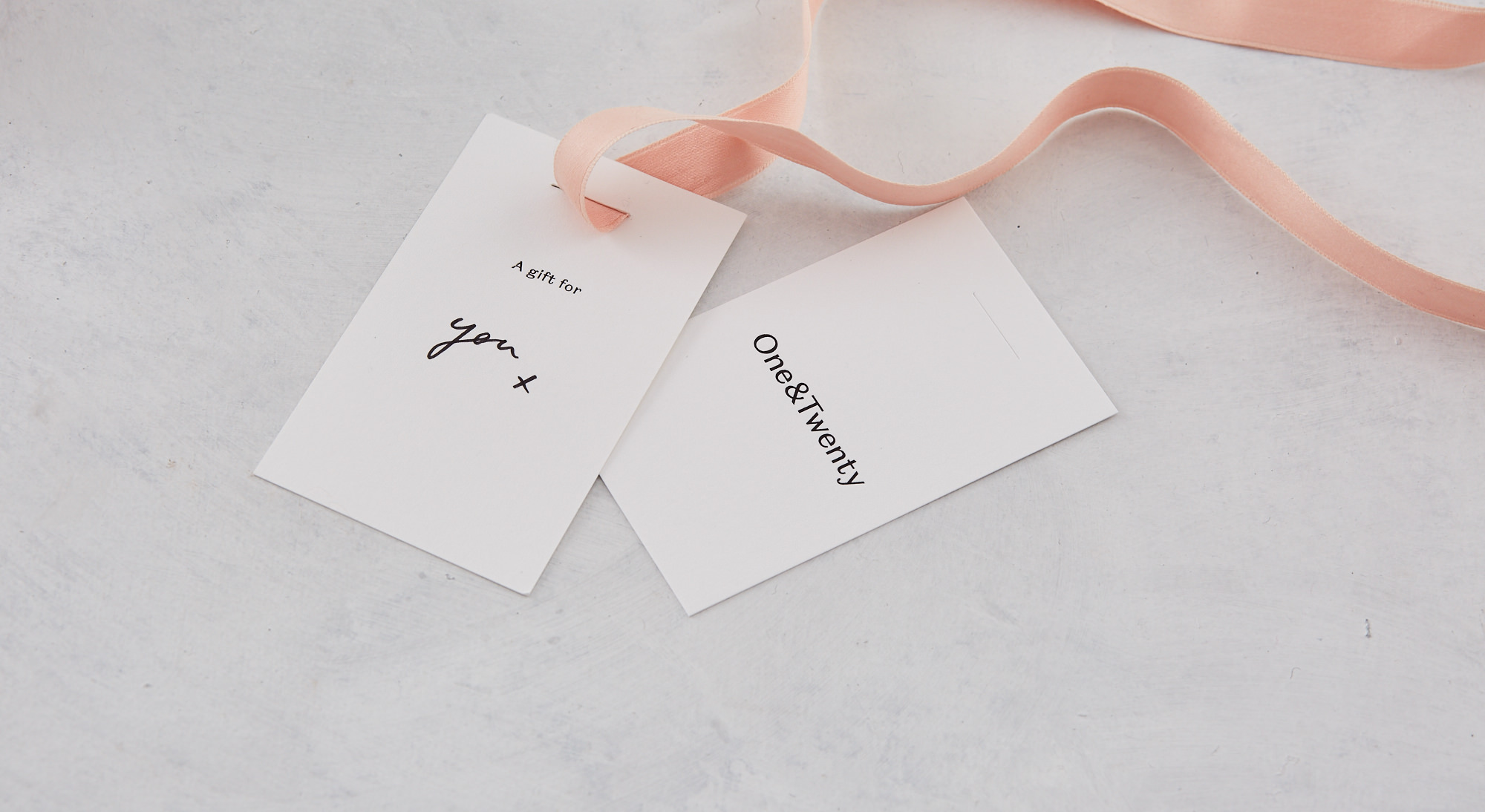 "At One&Twenty we take pleasure in giving thoughtful gifts to those close to us. Each of our boxes is carefully curated in line with our aesthetic of elegant simplicity and understated cool. We take delight in discovering beautiful brands and unique products and we only ever include items we love and use ourselves. These are bespoke gifts for you and those you love."
A word from One&Twenty Founder, Chloe...
I love giving gifts to friends and family and have always kept a wonderful collection of ribbons, trims and paper in all shapes and sizes in order to have just the right combination ready at just the right time to perfectly wrap and give a gift – my friends have always joked about the high chances of my opening a haberdashery one day!
I'm incredibly choosy about the objects I use in everyday life. As William Morris very famously said "Have nothing in your house that you do not know to be useful, or believe to be beautiful". Not judging a book by it's cover is all well and good, but how much better is it if a great book comes inside a beautifully designed cover rather than something dull? What I've always liked most is something that is the best of it's kind. It doesn't need to be the most expensive or the biggest or the most popular; it just needs to be the most considered and best executed. This is what I hope One&Twenty can be for gift giving. Let's be frank – candles, handcream, chocolate – they aren't necessities, they're little luxuries. And if you're buying a little luxury, make sure it's luxurious.
I've made my career in the fashion industry for almost a decade. I've enjoyed compiling a little black book of go-to products and brands along the way whilst developing a keen eye for detail and a clear sense of my own style. I'm really excited to be able to launch a brand of my own with the aim of bringing that focus to beautifully presented gifts for you and your loved ones - I hope you enjoy them.
- Chloe-